Biographies and Memoirs
Happenings – Cookies and Calico
2/2/72 – Life in the Draft
We'll Sleep When We Get Home
Dorothy Ferguson, a grandmother in Greeley, Colorado, breaks her leg. Sitting in her kitchen while she recovers, she invents a very popular product and builds a nationwide business. When things go bad, she reinvents herself and has another amazing chapter in her story. Dorothy's life has great successes and overcomes hindrances and barriers. She was a pioneer, entrepreneur and dreamer. This is also a great love story.
The results of the Draft Lottery completely change a young college student's plans. I must deal with the draft and the military, not as subjects of a campus debate, but personal decisions and required actions. Beginning on that day in February, the next few years are a wild ride of duty, challenge, and fun. From a college campus in Colorado to Europe and the Middle East, this is life in the draft, an exploration of new horizons.
We'll Sleep When We Get Home is the story of help for refugees in camps in Slovenia and the effort to help them deal with hard times and shortages. The stories are informative and fun to read. They serve as a challenge to respond to the opportunities to help and give service to people in need. From life in refugee camps and threats at checkpoints, this is the story of unusual provision of help and answers to prayers. It is also the story of God's unusual workings on church mission trips. Surprises awaited on each trip, often with an abundance of seemingly overwhelming obstacles. Time-after-time God provided amazing assistance for the mission team. The stories are informative and fun to read. They serve as a challenge to respond to the opportunities to help and serve people in need.
History
They Faced the Bear
Hymns The Stories of Faith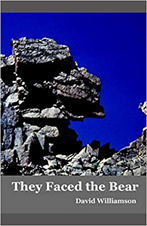 Life is filled with confrontations and challenges. Young David of the Bible, while tending the sheep, faced a bear, and won. History is filled with stories of people who came face-to-face with bears, the difficulties and struggles of life. People face a wide range of bears. Some are dangerous or have large impact, others are on a more modest scale or more subtle in nature, but still people stood before a bear ready to kill, to steal or to destroy. They faced their bear. The stories of this book are to encourage and prepare for times when we face the bear.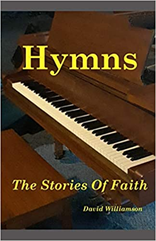 The people who wrote the hymns of this collection, come from a wide range of backgrounds, but they had one thing in common, they had faith in God. Let these hymns and their stories, provide you with an avenue to express what is on your heart. In a time of trouble or trial, come to God with a hymn. In good times, let these hymns help you sing your praise.
Mysteries
They're All Dead
Dose of Lemonade
Knit Some Deaths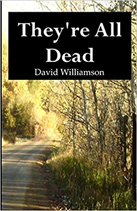 When Jimmy, in a class at school, hears about some old police cases, he tells his Grandpa Mayfield, this forces Grandpa to reveal his secret past. But when Grandpa tells his story of the people and events in the case, the Chief of Police finds a possibility that people thought dead might be alive, and reopens the case. When bodies begin to appear, the case becomes a hot case, but the only clues for the police and FBI, in their race to stop an impending disaster, are Grandpa's memory of the people involved.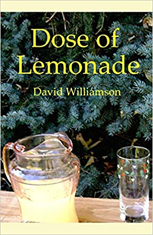 Grandpa and several other people go to the hospital with a near fatal reaction to a heart drug, and one man dies. Police determine the drug was administered at a local lemonade stand. To find killer, Grandpa and his grandson Jimmy, must turn the police investigation to a new direction.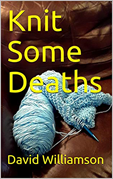 A fatal stabbing with a knitting needle drags Grandpa and Jimmy into a police investigation. Detective Garcia finds them snooping around at the murder scene, but since they proved helpful on other cases they are permitted to help on this one. The investigation runs into dead ends, both of leads that go nowhere and finding additional dead bodies. Finally, at Grandpa's suggestion, Detective Garcia changes the direction of their efforts and searches for something to explain why the killer continues to strike.
All books are available at Amazon.com